Candle making is a very interesting and innovative task. If you like to decorate your house with candles, then make sure you make candles that can be beautifully decorated. People often use different types of containers to hold their candles.
The use of candles, especially scented ones, is currently very popular, which means higher demand. As a candle manufacturer or brand, obtaining the right candle jars is the first step in providing quality assurance to your customers.
Jars come in different shapes, sizes and applications. Some jars are used to store sweets, biscuits, or lemonade, but these are often reused for candle making. This is not safe, as there are jars specifically for candles. In this article, the types of candle jars will be discussed.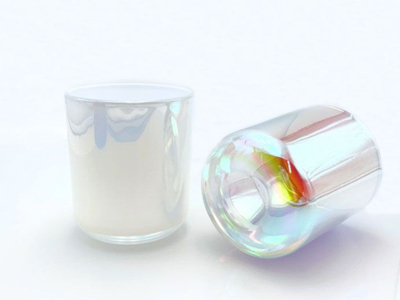 Glass Candle Jar
Top 5 candle-making glass jars
There is a wide range of glass jars on the market. It is best to choose the one that is most suitable for decorating at home. From the wide range of glass jars below, we have the following top 5 jars for candle making.
1. Amber jars for candle making
Amber candle jars are amber in color and protect the glass from harmful UV rays. The design of the jar makes it easy to clean. The amber jars have a heavy-duty glass body that can easily withstand the high temperatures generated by melting wax and burning candles.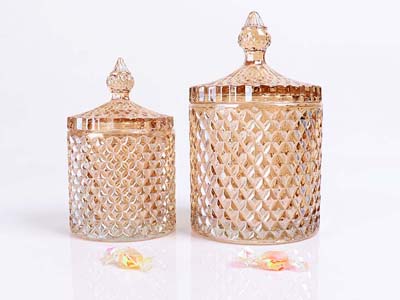 Amber Glass Candle Jar &nbs
2. Mason jars for candle making
Mason jars are very popular in the candle-making process. You may find this material when making tea cups, jelly jars, egg cups, etc. Mason jars can withstand the filling of hot wax very well. The jars will not break due to sudden temperature changes. The wide-mouth jars help to make them easier to load and light.
3. Frosted jars for candle making
Frosted candle jars are made of high-quality glass that will not overheat or break. The jars have a sturdy glass wall to ensure a long life. These jars are widely used by candle makers to decorate candles. These jars also make great gifts for the production of soy, beeswax, or emulsified candles throughout the year.
4. Yankee candle jars
Yankee candle jars are very comfortable to handle and have amazing quality. The jars bring elegance to your house and compliment the home's decor. Each candle jar is uniquely designed. The lid and Yankee jar keep the candle's aroma intact for a longer period of time.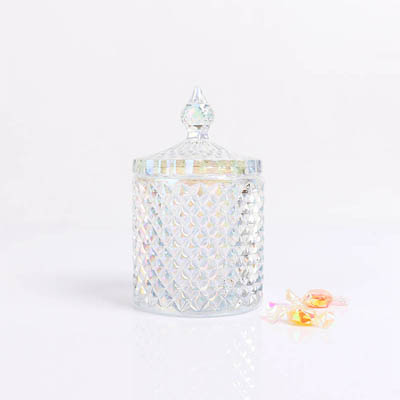 Candle Glass Jar
5. Transparent Jar For Candle Making
Transparent jars for candle making are ideal for making scented and designer candles. The transparent jars never get overheated and beautifully showcase the color and design of the candle wax. The transparent property of these jars helps decorate the home space and is very light in weight.
Conclusion
The candle-making process requires glass jars. The size and shape of the glass jar are very important for creating beautiful candles for the home space. Some of the best jars for candle making include clear jars, amber jars, Mason jars, and more. Use the best glass jars to create stunning candles to decorate your home.