You may be thinking about buying new scented candles, but when you see those fancy jar candles in stores or online, do you often wonder, "Do glass candles work well? " There are many different types of containers that can be used to store and light your favorite candle scents, and glass jars are a favorite choice for consumers.
Here are seven benefits of using candles in glass jars...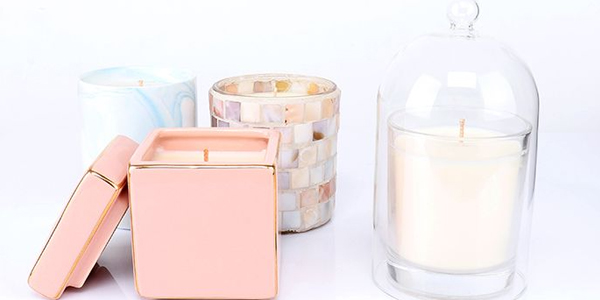 Scented Candle
1. Great decoration
First of all, these types of candles look great as part of the decor. Interior designers often use glass candles when decorating any part of the home, including the lounge, bathroom, or office. They can instantly make any room in your home feel more sophisticated and elegant.
Candles can even be used to suit themes for certain times of the year, such as Christmas, where you can try holiday scented candles or even make your own candles using Christmas candle-making kits.
Rest assured that when you light a candle in your home, it will make your living space feel more welcoming and comfortable due to the ease to emit scent. When people walk into your home, they will marvel at the beauty of its scent and decor.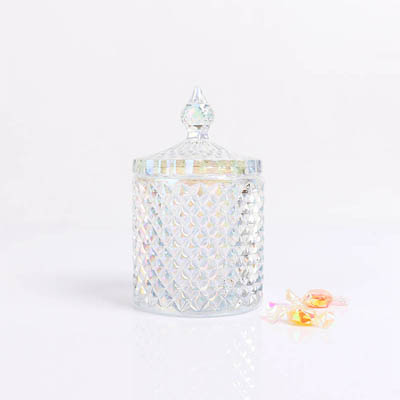 Candle Glass Jar
2. Easy to store
You may have just finished one of your favorite scented candles, but now the jar is empty, what will you do with it next?
You can recycle the jar and use it as storage space for other items in your home. There are many creative ways to reuse jars, including using them like mugs, vases, or even holders for makeup brushes, pens, or paintbrushes!
Why throw away a candle jar when you can use it as an easy storage solution for other items you love?
3. Less cleanup
You don't have to think about cleaning up any mess caused by candle wax when you have candles in a glass.
For example, when you have a pillar candle in a candle holder, the sides of it are open and the wax is free to fall. This is undesirable because it can damage the material or surface it is placed on. Not to mention the additional concern of a hot flame or wax coming near or touching flammable materials.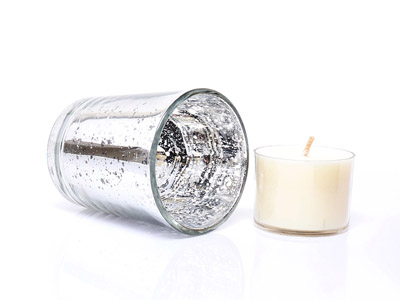 Candle Jar and Scented Candles
4. Makes burning candles safer
On a chemical basis, most candles in glass jars use fragrances, and sometimes this can include essential oils. Regardless of the type of glass candle holder, you should always check the ingredients list to make sure they are safe for you.
Be careful, if you let the candle burn for more than four hours, the glass jar or candle wax itself will get very hot, and depending on the material of the container, it may develop a flashpoint or even explode.
You should make sure that any glass used for candles is safe and heat resistant. We also recommend removing the remaining wax when there is 1.25 cm (or half an inch) left in the jar.
5. Give the most light
The transparency of the glass allows no obstruction to the light, allowing the candle to shine freely. With so much light coming through, you can bring a lot of ambiance and warmth to each room where you place the candles.
You can even try using colored glass as candle containers to liven up your room, the choice of color can dramatically change the atmosphere. An amber-colored glass candle jar, for example, can radiate warmth and create the ultimate moment of aromatic relaxation!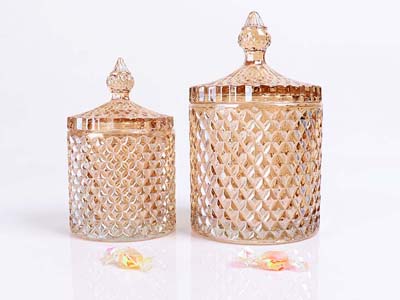 Amber Glass Candle Jar
6. They Last Longer
When you think about it, pillar candles, votive candles, or tea lights are only used once in their original form. After they burn, they melt into a puddle of wax or disappear. The great thing about glass candles is that even if you burn the wick once and blow it out, it can always be used again.
Most high-quality glass soy wax candles last nearly 25 to 40 hours, but depending on the size of the jar, they can last up to 100 hours! This means that even if you burn the candle for a few hours, you can make sure that you can light it more times so that it lasts longer.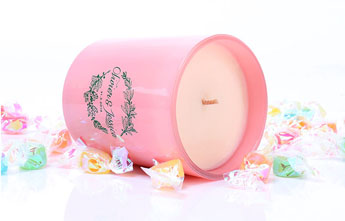 Soy Wax
7. They can be great gifts
Glass jar candles are one of the most popular gifts for friends or family. They are perfect for any occasion because they are not too heavy to carry around, easy to store, and put in small gift bags.
Depending on the scent or brand, they can be very inexpensive, which means you don't have to spend a fortune, and they can also be very inexpensive to distribute.
Whether it's a birthday, anniversary, or Mother's Day, you can't go wrong with a glass candle. They make a meaningful, beautiful gift for that special someone!
Try burning candles in a glass jar
When buying new candles for your home, candles in glass jars can be beneficial for all of the above reasons, but also for your health.
Take inspiration from this article and consider the benefits of glass when buying or making your own candles. We offer soy candles and reed diffusers to make your home smell its best!
To find more great tips on how to use candles year-round, check out our other blog posts...