Are you new to candle-making? Do you want to learn all about candle making from what supplies to use and what candle containers to buy?
If the answer is yes, then you've come to the right place; our candle-making experts are ready to help you. When you first start making candles, it can be frustrating because there are so many different things that go into making candles. From choosing the wax of your choice to finding the right supplies and selecting the right containers to properly match not only the wax you will be using but also your style.
No more stress because when you first start making candles, we will check the candle containers which will make your candle-making journey less stressful and more fun.
BOYE Luxury Unique Design Candle Glass Jar For Candle Making
At BOYE, we have a number of different candle jar collections that all have their own unique styles, colors, and sizes.
It's easy to get lost in the lure of pretty jars and candle containers when you first buy candle-making supplies, but it's important to buy candle-making jars that are safe to make. This means that they are stable, even in shape and diameter, and are fireproof.
Container candles are a great starting point when you first start making candles because not only do they come in different shapes and sizes and styles, but they are easy to make candles in.
1. Glass containers
Glass containers are very popular for candle makers to start with because they have a sleek and elegant look. As well as once you have made your candles, any flaws you have will be visible and as an experienced candle maker, I prefer that problems can be solved quickly.
When using glass containers, it is important to be extra careful when choosing a glass container as some are not safe to use. The glass container you should choose should be able to withstand high temperatures, be thick (to prevent any cracking), and be smooth all around.
Avoid water glasses, glass vases, and containers that are not designated for candle making. Quickly browse to see the best candle container.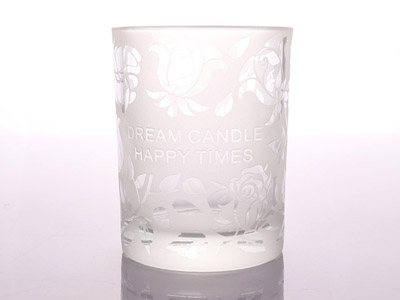 Luxury Empty Candle Glass Jars In Bulk For Scented Candle Making
2. Jelly candle jars
Jelly jars, also known as Mason jars, are very popular among candle makers and are a great place to start when you first start making candles. Jelly candle jars can withstand high temperatures, are thicker than normal clear glass, and they also have excellent wax adhesion to provide a smooth surface for your candles.
3. Other Containers
Other candle containers you may want to test when you find yourself gaining a foothold in candle making are metal containers and ceramic candle containers. They are often proven to be highly heat resistant.
When you first start making candles, it is important to be consistent and pay attention to how your candles burn, adhere to your candle container, and the overall quality of the container you are making. I recommend making 80 candles before selling them or even giving them as gifts.
Remember to never leave candles unattended, especially in the beginning stages of trying out new candle containers. Keep your candles out of sight, away from anything flammable, and don't let them burn for more than 3 - 4 hours, as even candle containers designed to be heat resistant can still break.