Not only do candles immediately improve the ambience of any place, but they can also help to lift your mood. Many people like to have candles in their living rooms, bedrooms and bathrooms. Making candles from scratch is a very satisfying and easy process. If you are a candle lover and enjoy making your own candles, or if you are in the business of selling candles, then the most important thing you will need is a candle jar.
Fortunately, there are a large number of brands on the market that produce candle jars that are perfect for making and storing candles. To make your selection process easier, our team have reviewed a large number of brands and shortlisted the best candle jars for 2022. We've also provided some tips to help you find the right candle jar for your needs. You'll need to decide on several factors, including the material, size, design, colour and purpose of the candle jar you're buying. They are often offered in sets and are more cost-effective than buying individual jars.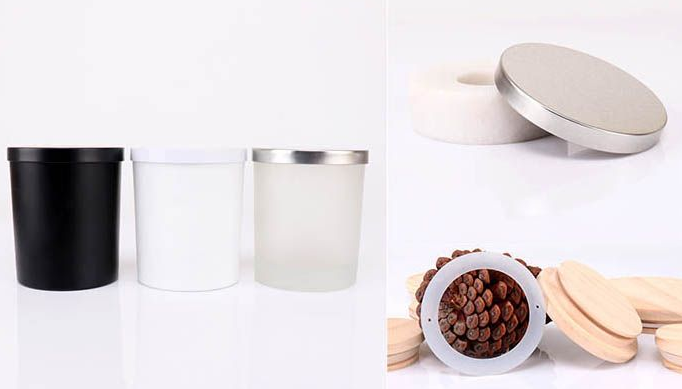 There are many reasons why many people include glass candles in their home decor!
1. Candles can improve your mood
If scents can help you remember the positive memories in your life, then they probably have the same properties to increase your mood. According to a Japanese study conducted on 12 depressed participants, they later reported that the scent of lemons helped lower the dose of antidepressants, boost immune function and regulate hormone levels. Next time you're feeling a little down and want an immediate mood boost, try using a candle scented with citrus or rosemary while meditating in the dark, focusing on the uplifting scent while you try to clear your mind.
2. Looks great
Add more fun to your living area with candle jars. They are easy to make, inexpensive and look great. These candle jars come in crystal clear and coloured jars to complement your decor. Colour the clear glass or add sequins, ribbons and heat-resistant paint to express your creativity. You can also use the jars to create different themes suitable for the occasion.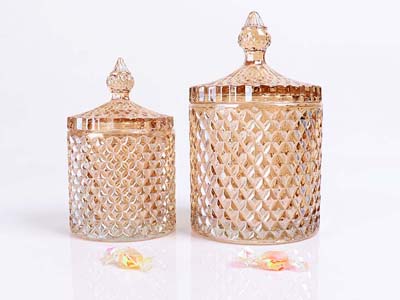 Amber Glass Candle Jar
Candle jars come in a variety of shapes, sizes and colours to suit any occasion. You can find these jars in a variety of styles, from contemporary to rustic and colonial to modern. However, clear glass has always been widely used for candle making.
The candle-making jars known as candle holders are unique. These jars are designed for candle making, just as we have done here. They come with everything you need, including jars, lids and other accessories.
3. They take the pressure off you
This is the best way to start the day. Many people like to light a candle at the end of the day. And, when we dig deeper into the reasons for doing so, it's usually because of the smell it gives off. Science has proven that candles can actually soothe us. They do this in two different ways.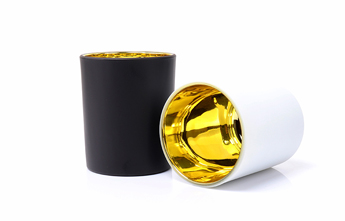 Luxury Gold Black Empty Glass Candle Jars In Bulk

Light
The flame of a candle is an incredibly soothing thing. There is a reason why people have been using candlelight for meditation for centuries. If you have never had the opportunity to meditate in your life, you may be surprised at what gazing at a candle can achieve. The flame of a candle can soothe us, but it can reduce our stress and increase our self-awareness at the same time. This is done because your eyes immediately catch the shimmering light from the candle. The light is sent directly to your brain and our connection with the candlelight helps us to calm down.
Scenting
Scented candles have many benefits. But there are a variety of scents that can lift our moods. For example, the benefits of eucalyptus candles include improving your concentration and energy levels. When you feel less stressed, you will be happier in all aspects of your life.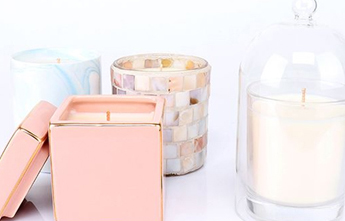 Scented Candle
4. They Last Longer
When you think about it, pillar candles, votive candles or tealights are only used in their original form once. After burning, they melt into a pool of wax or disappear. The great thing about glass candles is that even if you burn the candle wick once and blow it out, it's always ready to use again, and again.
Most high-quality glass soy wax candles last for almost 25 to 40 hours, but depending on the size of the jar they could last up to a hundred hours! This means, that even if you burn your candle for a few hours, you can be sure you'll be able to light it up many more times, making it last much longer.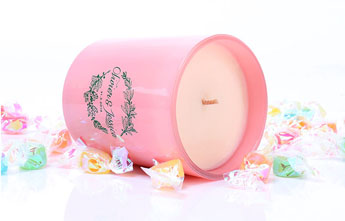 Soy Wax
5. Can provide a more restful sleep
Using electronics before you go to bed can disrupt your sleep hygiene and provide long-term negative health effects as you are not getting the recommended 7-9 hours of sleep.
To combat this, turning off the lights earlier and living by candlelight can actually help you feel calmer earlier in the evening and restore your natural sleep rhythm. It's easier to listen to your body and know when to spend the night without distractions when you're not distracted by technology. In addition, living by candlelight at night will allow you to be more aware of your thoughts and actions and provide a more restful
Need professional help with your project?
Our custom-designed glass containers are designed in close cooperation with our customers. The design may be based on our own drafts, the ideas of our clients, or the concepts of externally commissioned designers. No matter which glass packaging product you are looking for, you can find it at BOYE. Welcome to contact us.