In recent years, more and more consumers have chosen to use reed diffusers to add fragrance to their homes. This is not surprising as they are environmentally friendly, do not consume energy, and are often made from natural or recyclable materials.
How long will the reed diffuser last?
A 100ml reed diffuser should last at least one month. However, if properly maintained, a good quality reed diffuser will last a maximum of three to four months at a time. Many variables come into play, from the number of reeds used to the quality of the oil and the design of the bottle.
To ensure that your reed diffuser is well maintained, always follow the recommendations or instructions that come with the product. For BOYE reed diffusers, we recommend turning the reeds every two to three weeks to maintain a fresh scent.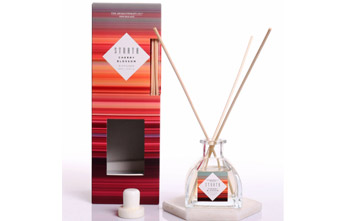 4 useful tips to make your reed diffuser last longer
As mentioned earlier, there are many variables and factors that can affect the lifespan of a reed diffuser. If you want yours to last as long as possible, here are four tips.
1. Never use bamboo reeds
Always use the natural reeds that come with your oil diffuser. Sure, those bamboo reeds might give off a zen vibe, but try to exercise restraint! Bamboo is built very differently from reeds in that they have node-like channels that stop the oil from spreading rather than releasing the fragrance.
2. Reduce the number of reeds
When you want a stronger scent, you add more reeds! However, this causes the oil to be absorbed more quickly. It is, therefore, safe to say that reducing the number of reeds will also result in the oil spreading at a slower rate, although it may not be as strong and may require more frequent turning.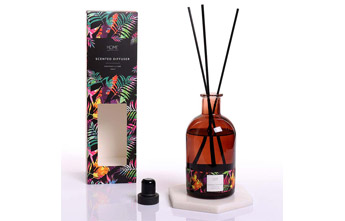 3. Turn the reeds less often
Having said that, if you want the diffuser to last longer, turn the reeds less often. Reducing the number of reeds, it may make your oil diffuser less fragrant after a while, but it does help!
4. Put your reed diffuser in a good position
For maximum fragrance, place your reed diffuser in a suitable location, preferably one with good air circulation and high traffic, so that the scent can move around. This could be a space like a hallway, entrance foyer, or even a kitchen or bathroom. However, there are a few areas to avoid when choosing the right location.
Another tip to ensure your reed diffuser lasts longer? Keep it out of sunlit areas, such as on a windowsill or above a heater, as this will otherwise cause the oil and reeds to dry out and evaporate more quickly. Instead, find a cool, shady space.
Another tip to protect your reed diffuser is to place it in a well-ventilated area, otherwise, the perfume will eventually dissipate. Whether it's near an outside door or an air-conditioning unit, the scent can emanate by creating a welcoming scent in your home without playing a role.
One final tip: While this may seem like an easy solution, never try to dilute the oil with water to make it go further. The oil and water do not mix and will separate. Plus, your reeds will warp.
If you want to get more information about the high-quality reed diffusers for sale, welcome to contact us.