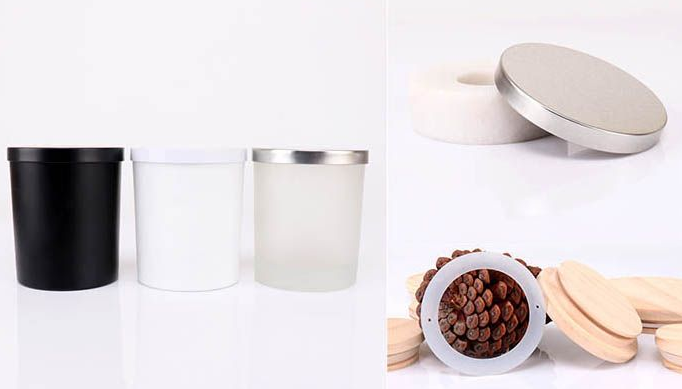 If you are making candles as a hobby or side project, you will need some molds or jars to hold your candles. Jars are the most straightforward way to make candles for sale or for gift giving. Sealable jars help keep candles clean and safe during shipping and storage. Choosing the right candle jar helps ensure that your candles are exactly what you want them to be. Read on to learn more about candle jars and to choose the right jar for you.
In this section, we will discuss what you should look for in a candle jar for candle making, as well as common questions. There are a number of features you need to consider when purchasing a candle jar.
What To Look For When Buying Best Candle Jars?
The first thing is whether your jar can withstand high temperatures. Pots boil during both filling and burning, and the glass should be thick enough to withstand the heat without cracking or breaking. A broken pot can be dangerous because you will be dealing with both hot wax and broken glass, which can be very hot.
The next consideration should be the size. You need to know the size of your jar so that you know how much wax you will need to melt. Your customers will also want to know information such as the size and diameter of the pot when they make their purchase.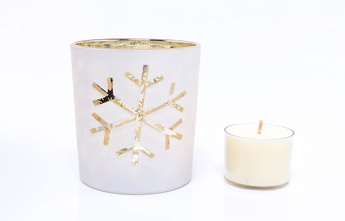 Candle Jar
Another feature is how wide the mouth of the jar is. Wide mouth jars make it easier to pour candles. If your pot is too narrow, it will not fill up easily. It will also be more difficult for your customers to light their candles.
This is especially true if they light the candle again. For larger candles, making sure the mouth is large enough to hold a lighter or match without burning your fingers is essential.
Lids are another consideration. Lids are great for keeping candles clean during transport and display and also to prevent scents from fading during storage. Sometimes a fireproof cover can be used to help extinguish the candle. If the cover is not fireproof, you need to be aware of this so that the owner of the candle does not try to extinguish it and cause a fire or other damage.
The sides of the candle should also be smooth so that it is easier to place the label. If you sell candles, labels are essential. You want your customers to know the scent, the material, and your name so they can buy more. The bottom of the jar also needs to have a safety label with burning instructions, which is necessary for sales and gift-giving.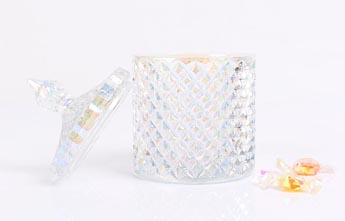 BOYE Soy Wax Candle Glass Jars With Lid
If you are selling, the package size is also essential. You will need a large number of jars to use. Be sure to check the amount you get compared to the price. When you price your candles, you will need to charge for the materials used, including the glass jar for candles. You will want to get the lowest cost jar to make more profit.
This packaging size is also essential if you make a large number of candles as gifts or presents. If you have a lot of guests, you will need to know how many safe candle containers to make before you have enough. If you are pressed for time, be sure to order more. This is because you may lose some broken ones in transit and you don't want to wait for them to ship replacement pieces.
The color of the glass is a final consideration. Amber-colored glass can help protect the candle from damage due to UV light. However, anything you put into the wax will not be visible. If your candle is colored or embedded with anything, you will want a clear glass.
If you want to get more information about the different types of candle jars, welcome to contact us today or request a quote.