As a Reed Diffuser Wholesale, share it with everyone.

Hotel fragrance is gradually popular in major star-rated hotels, when customers walk into the hotel lobby, a fresh and elegant fragrance will pour the nose. Nowadays, hotel fragrance has become another business card of major interstellar hotels, which not only enhances the guest experience but also establishes the hotel brand.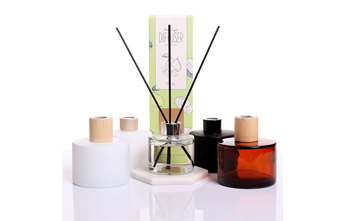 Custom Reed Diffuser
The concept of introducing spatial fragrance into hotels originated from hotels in Las Vegas. More than 10 years ago, Las Vegas hotel tycoon Steve Wayne introduced a signature fragrance to the hotel's Mirage Hotel, which was distributed to the hotel lobby through the hotel's central air-conditioning fragrance system. This unique experience At the time, it attracted many tourists from afar. A few years ago, large hotel groups such as Marriott, Starwood, and Shangri-La also began to blend fragrances for their hotel brands. Through the central air-conditioning fragrance system, the taste is delivered to the lobby, corridor and other places. These star-rated hotels have found that the use of hotel aromatherapy can greatly enhance the hotel's customer experience and satisfaction.
According to research data, scents, memories and emotions are all derived from the same part of the brain to process feelings. Therefore, scents can directly affect human emotions, and human brains produce taste memories, which can be used in consumers' brains. Establish a link between the fragrance and the brand.
Our company also has Custom Reed Diffuser on sale, welcome to contact us.