Whether you're in the mood for a lazy soak in the bath, a breath of spring in your newly cleaned home, or a romantic ambiance on the sofa, a scented candle is a perfect addition to your home. Of course, you can buy one in the shop, but they are an easy, inexpensive DIY. You can also choose your own scent and color!
Supplies you will need
Glass jars
1 pound of soy wax flakes
Burner
Candle pourer
Wooden spoon
1 Wick
Wick holder
1 inch square of batik
2 to 3 drops of essential oil
Scissors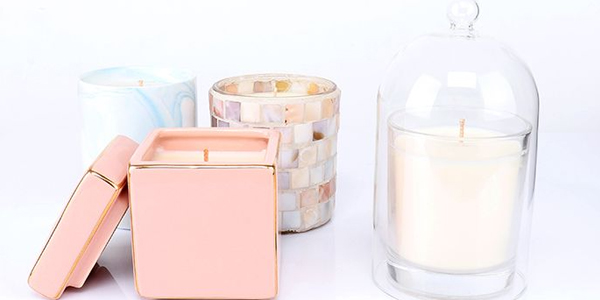 Scented Candle
How to make a Mason jar candle?
Step 1: Measure the wax
Before you begin, put down newspaper or paper towels to protect your workspace. This will make the clean-up process easier and prevent unwanted wax from dripping onto your counter space.
You will then measure out the soy wax pieces. Fill your mason jar twice and pour the contents into the candle pouring jar. If you decide to use a different candle jar, you can still apply the same rule and fill it twice with wax flakes.
You can use a variety of waxes when making jar candles. If you want a natural candle without dyes, the beeswax will do the trick. For solid-colored candles with a scent, use soya wax flakes. If you want to fill your candles with accessories such as flowers or shells, gel wax is the only wax that is clear enough.
Step 2: Melting the wax
Place the pan in which the candles are to be poured over low heat. Stir the flakes until they are completely liquid. This should take about 10-15 minutes. It is important to ensure that the wax does not boil over.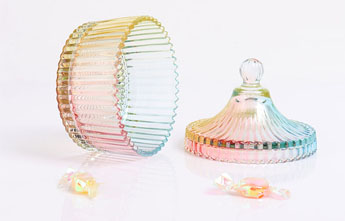 Glass Candle Jars with Lids
Step 3: Adding the dye
The wax will be off-white in its natural state. There are two main dyes you can use to color your candles: wax and liquid. These can be purchased at your local craft shop. Another option is to use old crayons from your craft cabinet. A little goes a long way when using these dyes. Add a few drops or shavings to produce vibrant color. Another thing to remember is that the wax will dry much lighter even if the liquid looks dark.
Step 4: Adding scent
Similar to dyes, there is a bit of a long way to go when it comes to scent. Choose your favorite essential oil and add two or three drops.
Step 5: Place the wick
Once everything has melted, remove the pouring pot from the heat and allow it to cool for 5 minutes. When this happens, place a glue dot on the bottom of the wick and place it in the middle of the jars for candle making.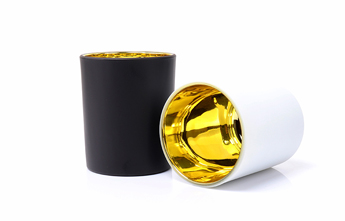 Luxury Gold Black Empty Glass Candle Jars In Bulk
Step 6: Pouring the wax
Slowly pour the liquid wax into the candle jar while gently holding the wick in place. Be careful not to pull up on the wick or it will fall apart. Fill the mason jar until the wax is about an inch below the rim.
Step 7: Securing the wick
To ensure that the wick remains centered during the drying process, secure it with a wick holder. If you do not wish to purchase a wick holder, you can also complete this step by fixing the wick between two chopsticks or pencils.
Step 8: Cooling
Allow the candle in a candle jar to cool at room temperature. Your candle will take about 4 hours to set completely. If the top of the candle is cracked or has sink holes, reheat the wax and pour a thin layer over the top to fill any defects.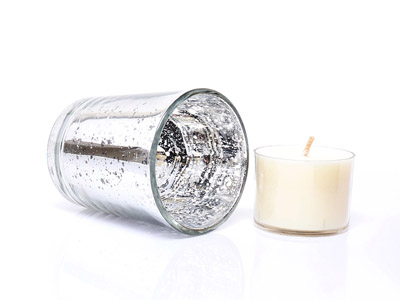 Candle Jar and Scented Candles
Step 9: Trim the wick
Your wick is likely to be very long. Shorten it to a length that is safe to burn. This is usually less than half an inch. If the flame is still too large, cut it off again.
Step 10: Enjoy!
Display your masterpiece in your home. Place your candle on a shelf or coffee table where it will complement your wall art. These Mason jar candles are also perfect for personalized gifts for any occasion. Simply personalize it by adding color or scent unique to the recipient.
BOYE is specializing in the export of all kinds of home fragrance products, such as scented candles, reed diffusers, candle glass jars, candle ceramic jars, candle marble jars, candle tins, all kinds of candle lids, crystal perfume bottles, diffuser bottles, boxes and candle kits and other products. If you want to get more information about the best candle jar, welcome to contact us.