Our amber candle jars are beautiful and if you are an art lover or just like beautiful things around you, reusing your jars is a great option!
A lovely vase
The best use for a candle jar is to turn it into a vase. This method is simple and adds great beauty to your surroundings. In addition, you must remember that these jars are small and do not hold much. As such, they make excellent holders for flowers.
A lovely pen holder
A good-looking study table is just so attractive, isn't it? It'll be fun to organise your stationery and what better than a cute pen holder that can hold all your pens and other things while making your table look great! You can also colour the jars or use a funky theme to colour them in. Using stickers is another way to decorate your pen holder.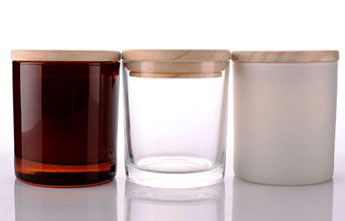 Amber Candle Jars
A great make-up stand
Although it sounds a little different, you'll be surprised how well these candle jars can help you keep your make-up on! Wondering how you can use them for this purpose? All you need to do is collect all the same types of things in one place. This will add a very elegant and unique look to your make-up place.
Larger candle jars are a great way to hold all your make-up brushes in place. Smaller ones can be used to keep your make-up sponges in place.
Small plants, big beauty
Who doesn't love small succulents? If you are a plant lover and like to grow greenery around you, then you will be well aware of the fact that small plants around you can make you feel so good and make your room feel very pretty. You can use old pots by planting small plants. Also, if you plan to place these plants in a room that may not get enough sunlight, you can always choose plants that need less sunlight.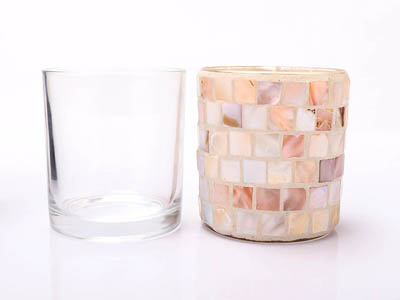 Candle Jar
A great way to store craft supplies
All those colourful markers and pencils can be placed in a large candle jar. Small jars are a great way to store different types of pins and other decorative items. Using candle jars to store your craft supplies will not only help you keep everything organised, but will also ensure that your craft supplies are not stored in a worn-out manner. You can also label these jars or decorate them to give them a crafty look.
Repurposing candle jars is a great way to make the most of those beauties that your heart won't let you get rid of.
Hangzhou Fuyang Boye IM&EX Co., Ltd. is the brother company of Fuyang Jinhua packaging printing Co., Ltd, established in 2015. BOYE is specializing in the export of all kinds of home fragrance products, such as scented candles, reed diffusers, candle glass jars, candle ceramic jars, candle marble jars, candle tins, all kinds of candle lids, crystal perfume bottles, diffuser bottles, boxes and candle kits and other products. If you want to get more information about the best candle glass jars wholesale, welcome to contact us today or request a quote.